Family Camp: July 9-14 - FULL
Pastor Paul Oman and Nate Bergengren
---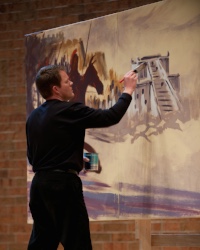 Topic: Seeing the Bible Come to Life Before Your Eyes!
See the Bible story come to life as Paul draws, paints and teaches, using a combination of Bible, art and music!
---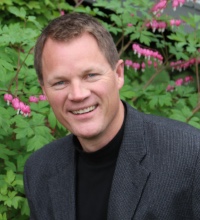 Pastor Paul Oman has been painting larger-than-life sized murals for live audiences since 2006. While serving as a Lutheran pastor in Wisconsin for 8 years, he painted the message during worship on Good Friday and Christmas Eve. The word got out (so to speak) and as a result, Paul has painted full-time across the United States and in China since June 2011 with his Drawn to the Word artistic ministry. You will see stories of the Old and New Testament with memorable perspective through the visual arts, the live painting process, music & sound, and Crossways Bible materials developed by the Rev. Dr. Harry Wendt. Come and see!
---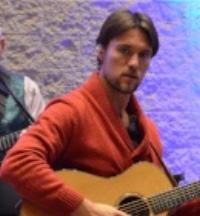 Nate Bergengren is an experienced worship leader and an accomplished guitar player and vocalist. He understands his work as helping communities find their song, and he senses the God-message in all kinds of art. In particular, he has seen the power that pop music has for those who struggle to understand the relevance of church. Having served in a variety of contexts with many different musicians and leaders, Nate has gained a broad perspective of the wide scope of modern expressions of worship. He has a B.A in religion from Gustavus Adolphus College in St. Peter, MN, has worked in youth ministry, and is currently Director of Modern Worship Arts & Media at Prince of Peace Lutheran Church in Brooklyn Park, MN.
---
Registration:
Registration for summer 2017 opens online on November 7th, 2016.
Lodge or Cabin
Adult (12 and up) - $450
Children (3-11) - $350
Children (under 3) - FREE
Extended adult family member in same lodging - $350
Extended child (3-12) family member in same lodging - $250
Family Maximum Fee - $1,900
NOTE: If you are staying in a tent or small camper (that you bring), use the cabin per person rates and subtract $150.00 off total. 
We are currently having a technical difficulty with registration for this week of camp, please contact our registrar at 800-888-1464 with questions.

---
Information and Downloads: