Family Camp: July 30-August 4 - FULL
Dr. Dawn Rundman and Jonathan Rundman
---
Topic: Your Faithful Brains: A Lifespan Look
---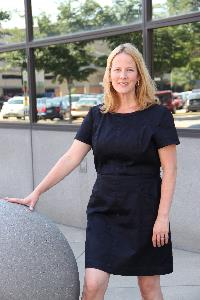 Dawn Rundman holds a Ph.D. in Developmental Psychology and is currently Director of Congregational Development at Sparkhouse, a publisher of resources that spark new life in Christian communities. Dawn speaks at events and in congregations about the thrilling intersection of faith and neuroscience. She lives in the Twin Cities with her husband/prom date Jonathan and their two children Paavo and Svea.
---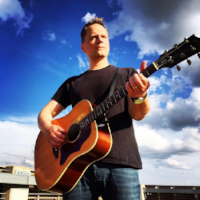 JONATHAN RUNDMAN is a Midwest-based songwriter, performer, and recording artist. His critically acclaimed songs have been highlighted in publications such as Billboard, The New York Times, The Christian Century, and The Lutheran, and have received radio airplay from coast to coast and in Europe.
Jonathan's songs have been used as programmatic theme music for regional and national Youth Gatherings. Dozens of congregations across the country use his Heartland Liturgy for their church services. In addition to being a leading voice in new Lutheran music, he was also a contributing author for the bestselling theology/comedy manual The Lutheran Handbook. Originally from Ishpeming, MI, Jonathan now lives in Minneapolis, MN with his wife Dr. Dawn Rundman.
---
Registration:
Registration for summer 2017 opens online on November 7th, 2016.
Lodge or Cabin
Adult (12 and up) - $450
Children (3-11) - $350
Children (under 3) - FREE
Extended adult family member in same lodging - $350
Extended child (3-12) family member in same lodging - $250
Family Maximum Fee - $1,900
NOTE: If you are staying in a tent or small camper (that you bring), use the cabin per person rates and subtract $150.00 off total. 

---
Information and Downloads: