Family Camp: July 29-August 3
Pastors Stephanie and Jorge Espinoza and Dakota Road
---
Topic: TBD
---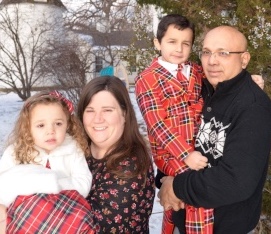 Pastor Stephanie Espinoza is a Minnesota native. Prior to returning to her home state, she traveled the world and has a love for the global community. After high school, she was an exchange student in France. Then went to Augsburg College in Minneapolis and studied abroad in Thailand. She graduated with a BA in Youth and Family Ministry.
Pastor Stephanie went to seminary at the Lutheran School of Theology at Chicago. The best experience of her life was her yearlong seminary internship in Nome, Alaska. She has a deep love for the Alaska Native people and their tremendous faith.
Her first call was through ELCA Global Mission. She first went to Guatemala to study Spanish and then spent four years in Guapiles, Costa Rica. In Guapiles, Pastor Stephanie started a new faith community of many children and youth. She also served as pastor to four other congregation within rural banana and pineapple plantations. Pastor Stephanie met her husband, Pastor Jorge Espinoza, in Costa Rica. 
Pastor Jorge Espinoza is from Nicaragua. He had already served in a Franciscan religious order for 13 years serving missions across Central America. He attended seminary in Costa Rica. After leaving the Catholic Church, Pastor Jorge was introduced to the Lutheran Church in Costa Rica by his brother who served as a Lutheran pastor. He loved that the church proclaimed God's grace and worked at the margins, so he also become a Lutheran pastor. Pastor Jorge served two rural Lutheran congregations of Nicaraguan immigrants in the banana plantations. This is where he met Stephanie and they married at the church camp in the rainforest. 
Pastor Stephanie and Pastor Jorge then moved to the United States and served a bilingual congregation together in Illinois. Then in Colorado, Pastor Stephanie served as Director fro Evangelical Mission in the Rocky Mountain Synod and Pastor Jorge started a new Latino church. Right now, Pastor Stephanie serves Cross of Peace Lutheran in Shakopee, MN and Pastor Jorge is exploring with the Minneapolis Area Synod the possibility of a new Latino congregation in the Shakopee/Chaska area.
Pastor Stephanie and Pastor Jorge have two children, Simon and Scarlett. They live on a 140 acre farm that is being developed into a nature center, where Pastor Jorge works bi-vocationally. They love to go on hikes, look for berries and care for all God's critters!
---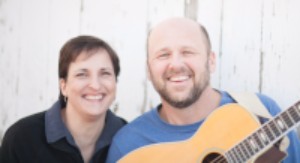 Larry Olson & Karol Baer have been partners in music and life for over 25 years.  Together, they bring a playfulness and passion for music that is expressed in rich & diverse songwriting and powerful vocal arrangements.  Their songs come alive with stories of rural roots, ponderings of parenthood, stirrings from our global family and journeys of faith. Together and with their band Dakota Road they have released over 20 recordings with many of their songs being sung all across the U.S. & beyond.
---
Registration:
Registration for summer 2018 opens online on November 6th, 2017.
Lodge or Cabin
        Adult (12 and up) - $475
        Children (3-11) - $375
        Children (under 3) - FREE
        Extended adult family member in same lodging - $350
        Extended child (3-12) family member in same lodging - $250
Family Maximum Fee - $2,000
NOTE: If you are staying in a tent or small camper (that you bring), use the cabin per person rates and subtract $150.00 off total. 

---
Information and Downloads: