Family Camp: July 23-28 - FULL
Rev. Dr. Matt Marohl and Tangled Blue
---
Topic: Unexpected New Life: Reading the Gospel of Matthew
During our week of Family Camp, we will use Matt's most recent book, Unexpected New Life: Reading the Gospel of Matthew, as the basis for our discussions. Matt's reading of the Gospel of Matthew begins by looking at the birth of Jesus through the lens of honor killings. This interpretation invites us to read the gospel in light of its first-century Mediterranean context. It also establishes a theological template for reading the remainder of the gospel. We will hear over and over again the good news that from expected death comes unexpected new life. This promise is immediately applicable to our lives today. There is no need to have read the book – or to even own the book! Matt will outline a new, and yet familiar, way of reading the text.
---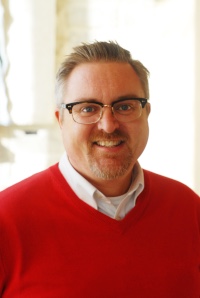 Matt Marohl currently serves as the College Pastor at St. Olaf College. Marohl says, "I have the best job in the world! It is an honor to be a pastor to college students." Why does he consider his the best job in the world? The worship life at St. Olaf College is vibrant and he enjoys having conversations with students about every matter of college life. Matt loves music and is actively engaged in a number of writing projects. He holds a Ph.D. in New Testament from the University of St. Andrews (St. Andrews, Scotland). His previous three books include, most recently, Unexpected New Life: Reading the Gospel of Matthew. Matt lives in Northfield with his wife, Sarah, and their two daughters, Noa and Greta.
---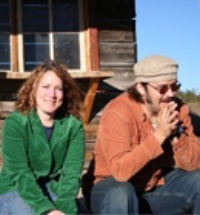 Tangled Blue (Joel & Aimee Pakan) have a unique sound that incorporates two-part vocals, Latin and electronic percussion, as well as acoustic and electronic guitars. Their music was created largely in front of audiences, so it is designed to engage the listener. Hearing these troubadours in concert with their infectious melodies is an experience the listener won't soon forget. Self described "church geeks", they have been writing musical pieces to renew the liturgy and song of the church. Check out Joel and Aimee at www.tangledblue.com



---
Registration:
Registration for summer 2017 opens online on November 7th, 2016.
Lodge or Cabin
Adult (12 and up) - $450
Children (3-11) - $350
Children (under 3) - FREE
Extended adult family member in same lodging - $350
Extended child (3-12) family member in same lodging - $250
Family Maximum Fee - $1,900
NOTE: If you are staying in a tent or small camper (that you bring), use the cabin per person rates and subtract $150.00 off total. 

---
Information and Downloads: