Family Camp: July 16-21 - ALMOST FULL
Rev. Dr. Troy Troftgruben and Beth Dorsing
---
Topic: Revisiting the Book of Acts as Church Together
More than any other NT writing, the book of Acts is at the center of discussion for issues such as mission, witness, and the nature of church. It is the longest book in the New Testament, and one of the most unique. Historically, Acts has encouraged Christians under persecution, inspired church renewal movements, and caused readers of all stripes to ponder its characterization of the earliest church (sharing possessions, fellowship, etc.). Known as "The Gospel of the Holy Spirit," Acts has traditionally been attractive to Pentecostal readers, but in more recent years has gained increasing interest among mainline Protestants. And as denominational structures change, the needs of ministry shift, and our surrounding culture grows less and less religiously committed, the book of Acts becomes increasingly a natural book for reading, study, and reflection together as we ask: "As Church, who are we called to be in the unfolding future, given where we came from?" . . . This question will be a guiding one for us as we engage selected texts and themes from one of the most fascinating narratives in all of Scripture.
---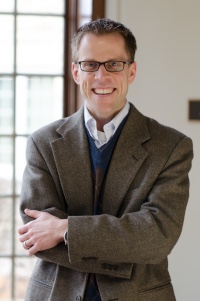 Troy has served as Assistant Professor of New Testament at Wartburg Seminary since 2013. Before that, he served for five years as a pastor in Grand Forks, ND, and as an adjunct instructor of religion at the University of North Dakota. He completed an M.Div. at Luther Seminary and a Ph.D. in New Testament studies at Princeton Seminary, focusing on Luke and Acts. He teaches on campus and online for M.Div. students, TEEM students, and church groups in various settings. He has written journal articles on Luke-Acts and Matthew, and a Bible study for Augsburg Fortress on Matthew's Gospel (2016). By vocation, Troy sees himself as a pastor with a specialized call: the education and formation of leaders for the ELCA through Wartburg Seminary. Troy has been married for 13 years to Maria. Together they have two children, Timothy (9) and Teresa (7). On Sabbath time, Troy enjoys biking, music, camping, cooking, and practicing the discipline of hope by following Minnesota sports teams and the Chicago Cubs.​​
---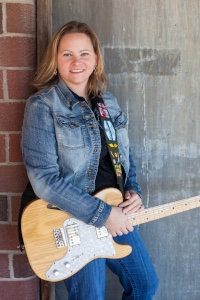 Musician Beth Dorsing
---
Registration:
Registration for summer 2017 opens online on November 7th, 2016.
Lodge or Cabin
Adult (12 and up) - $450
Children (3-11) - $350
Children (under 3) - FREE
Extended adult family member in same lodging - $350
Extended child (3-12) family member in same lodging - $250
Family Maximum Fee - $1,900
NOTE: If you are staying in a tent or small camper (that you bring), use the cabin per person rates and subtract $150.00 off total.

---
Information and Downloads: