Family Camp: July 1-6
Resource Leader, Rev. Dr. Michael Chan and Musician, Paul Tietjen
Topic: The Apocalypse Then and Now: Why Christians Should Think about the End of the World
Every time we pray the Lord's Prayer, we ask for the end: "Thy Kingdom come." But what exactly are we asking for? And why is it taking so long? Is the end a cause for terror or hope? In this course we will study one of the most fascinating and disturbing aspects of the Christian faith: the claim that, one day, Jesus will come to judge the living and the dead. Heaven, hell, judgment, resurrection, and the new creation: all of this will be covered in this course, with a distinct emphasis on biblical texts.
---

Rev. Dr. Michael Chan bio still to come.
---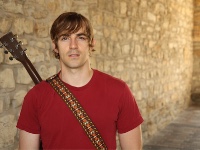 Paul Tietjen has been sharing music with congregations, camps, and youth events all over the United States for the past 15 years. Formerly a youth director, he is currently a musician and graphic designer. Paul's favorite part about music ministry is the people that he meets as he travels. Paul and his wife, Danielle, are leaders of the Haiti Mission Project (HMP). Through partnerships, HMP supports Haitians working to help other Haitians through orphanages, hospitals, education programs, and trade schools in Haiti while connecting people in America with opportunities to give and serve. http://haitimissionproject.org. He lives in Minneapolis, MN, with his wife and three children.
---
Registration:
Registration for summer 2018 opens online on November 6th, 2017.
Lodge or Cabin
        Adult (12 and up) - $475
        Children (3-11) - $375
        Children (under 3) - FREE
        Extended adult family member in same lodging - $350
        Extended child (3-12) family member in same lodging - $250
Family Maximum Fee - $2,000
NOTE: If you are staying in a tent or small camper (that you bring), use the cabin per person rates and subtract $150.00 off total. 

---
Information and Downloads: