Outlaw Ranch is located in the southern Black Hills east of Custer. Outlaw Ranch is about 400 miles west of Sioux Falls, SD and is located in the Mountain Time Zone.
---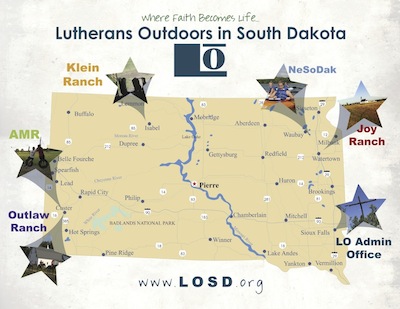 From Rapid City:
If you are coming across on Interstate 90, take the Highway 16 exit
Go through Rapid City to Hill City and on to Custer on Highway 16.
In Custer turn left (east) at the stoplight at the bottom of the hill.
Take Highway 16a east 3 miles.
Turn left (north) at the "Outlaw Ranch" sign (America Center Rd.), follow curve on narrow oil road which then turns into a gravel road.
Continue on curving gravel road for 1 ¼ miles.
Turn right at our sign and mailbox and follow our driveway into the Ranch.
Click to view map.




From East of Custer:
You may also come in on Highway 79 south of Rapid City and avoid driving through part of the Hills.
Turn right onto Highway 36 and come through Custer State Park. If you do not have a Park sticker you may tell them you are driving directly through the park and they will let you through without purchasing a sticker.
After exiting the Park on the west side go about 1 mile or less to the turnoff to the right (America Center Rd.) and follow the gravel road as described above to the camp. Click to view map.