We're so excited you're coming to camp!!
---
---
Life at Joy Ranch:
Lodging
Retreat Room Lodging - Joy Ranch has 16 Hotel-Style Retreat Rooms. Hotel-Style because they include all linens and towels. Each room has an attached private bathroom, as well as the option to open a connecting door to the neighboring room. Retreat Rooms because there are no TVs, creating a place to escape, slow down, and enjoy your time away. 14 of our rooms have two queen beds, one of the other two rooms has a queen bed with two twin beds, and the last room has a queen bed, a full size adjustable bed, and a twin bed. Each of the rooms are uniquely designed; you'll want to keep coming back to stay in them all!
Bunkhouse Lodging - Joy Ranch has 4 bunkhouses, each with 16 twin beds. 6 of the beds are bunk beds (one upper, one lower), and the other 4 beds are just lower. Each bunkhouse has an attached bathroom with showers, toilets, and sinks. Off of each bunkhouse there is also a private room with 1 twin bed and an attached half bath.The attached private rooms can be used for a variety of reasons, from an adult supervisor with a youth group to a camper who may need a quieter place to sleep. In the bunkhouses, linens are not included; make sure to bring bedding and towels.
Check out our photo gallery here.
Meals
A variety of delicious and healthy meals will be served during your time at Joy Ranch. You may be eating in the dining room, outdoor on the boardwalk, as a prairie picnic, and/or as a campfire meal! If you have any special dietary concerns or food allergies, please contact the Program Director, Jess (605-886-4622 or jess@losd.org), at least one week prior to your arrival at Joy Ranch.
Summer Staff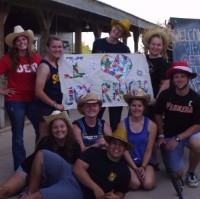 While at Joy Ranch, there will be a group of summer staff to guide and support you. This dedicated crew of college-age (and older) counselors will make certain days are safe, meaningful, and fun. All staff will have been interviewed, submitted references, and have a clear background check. We'll play and pray together; sharing games, devotions, boating and fishing adventures, Bible study, arts and crafts, worship, and journeys by horseback or buggy.
Schedule & Activities
Your activities and daily schedule is going to depend on the camp session you attend. If you are interested in specifics, please contact the Program Director, Krista (605-886-4622 or krista@losd.org).
What-To-Bring
Bible
Only for campers staying in the bunkhouse: Sleeping bag (or bedding for a twin-sized mattress) and pillow
Sturdy shoes (close-toed & close-backed) - Sandals may be worn at the waterfront. In addition, horse riding requires a boot/sturdy shoe with a heel.
Clothing (camp clothing philosophy - layer-able and get-dirty-able, plan for warm days and cool nights)
Warm jacket and rain gear
Only for campers staying in the bunkhouse: Bath towels
Personal toiletries
Flashlight
Camera (no camera phones, please)
Cap, hat, or bandana for sun protection
Swimsuit, towel, sandals
Medications, if needed (Please be sure inhalers/epipens are filled and all medications are in original containers)
Sunscreen & Bug spray
Money for the Joy Ranch Camp Store - Souvenirs and snacks will be available from the canteen at a designated time each day. Youth campers may open an account on the first day of camp. Purchases will be deducted from the account, and the balance refunded on the last day of the camp session. The canteen will also be open on the last day of the camp session for families and friends to enjoy.
Please label your personal belongings
WHAT NOT TO BRING
Cell phones or other electronics such as iPods, hand-help video games, or laptops
Pets
Fireworks
Weapons
Alcohol or drugs
If you have a valuable that would cause disappointment if it were broken, ruined, or lost at camp, please leave it at home
Sending Your Camper Mail
Physical Address:                                                       
Joy Ranch
Attn: Camper Name
16633 448th Ave.
Florence, SD 57235
Email:
joyranch@losd.org
Please put in the subject line:
Camper Mail Attn: Camper Name
Questions or Concerns?
Contact Registrar Erica at (605) 274-5326 for information about registration.
Contact Program Director Krista at (605) 886-4622 for information about programming and facilities.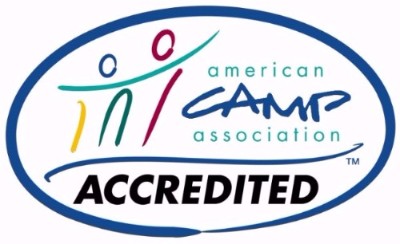 ---
This is only for individuals attending Vacation Destination or New Explorations at Joy Ranch. All other campers need to fill out a full health form through their Account Dashboard. Thank you!
---
Please know you and your child's safety and faith development is our chief concern. While risk is a part of daily life, please know that at Lutherans Outdoors in South Dakota, our staff are carefully screened (thorough background check), selected, and trained to be responsible care-givers and to model faith. We are blessed to have the excellent young leaders sharing their faith. Your child will be part of a cabin group with a counselor always present. During family and grandparent camps, a staff member will be present as it best suits your family's needs. Grace-filled Christian community, friendship, and teamwork are emphasized. Active Bible study, creative devotions and worship leadership opportunities are included as part of daily faith nurturing as your child continues to grow into the person God is creating them to be.

Our goal is for each camper to have fun, grow in leadership, develop and nurture friendships, and to strengthen their faith. We promise to do all we can to make that happen. Please call with any questions you have about this faith-filled adventure. And thank you for sharing your precious child and time with us.

---
Want to see more of Joy Ranch? Check out these videos made back in 2012 and 2014!
---