Thrivent Action Teams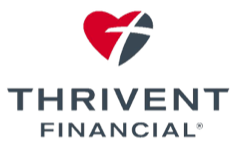 YOU can Help! Ask us How!
$250 per Thrivent member - twice a year
Thrivent Action Team Projects need to fall in one of three categories. Can you help with any of these? Contact Gayle Wisnewski at 1-800-888-1464 or gayle@losd.org for more details.
Service Activities
NeSoDak & Klein Ranch:
Purchase supplies and build a gaga ball court at Klein Ranch
Build recycling and garbage containers
Volunteer at NeSoDak's spring work weekend – get funds for tools & food
Clean, organize, and re-stock first aid supplies
Clean, organize, and re-stock recreation equipment (balls, games, etc)
Organize, clean, and re-stock arts and crafts supplies
Joy Ranch:
Clean, organize, and restock arts and crafts supplies
Continue to equip a "sensory room" for people with sensory processing disorders
Purchase and plant flowers for Main Street
Purchase and plant vegetables and herbs in the Raised Bed Garden
Outlaw Ranch:
Organize and restock first aid supplies
Travel expenses for volunteers who haul hay for horses

Build new firewood shelters at overnight sites
Education Ideas
Host a "Learn about Camp" gathering – use funds to advertise, food, beverages, give aways, even hire a musician for entertainment
Fundraiser Ideas
Host fundraiser to raise money to send kids to camp – spaghetti supper, car wash, etc.Thrivent funds can be used to advertise, buy food & beverages, handouts
Make a quilt for the LO Quilt Auction – use funds to purchase fabric & other items 
Visit www.thrivent.com/ActionTeam and start your application today.