Get On Board!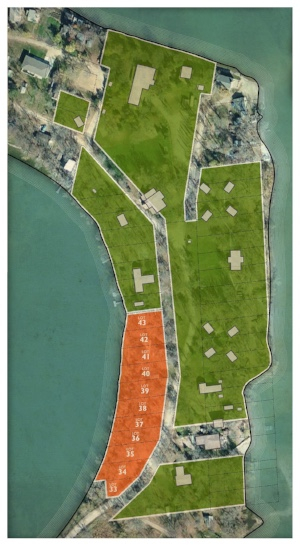 NeSoDak Shoreline Campaign
On Saturday, June 4th, 2016, a historic and spontaneous action was taken at the annual meeting of Lutherans Outdoors in South Dakota during a recess in the South Dakota Synod Assembly.
A motion, a second to the motion and lively ensuing discussion led toward a vote for Lutherans Outdoors to acquire 523 feet of shoreline directly adjacent to the NeSoDak property on Lake Enemy Swim and to conduct a campaign to raise $800,000 to pay for it.
A unanimous "YES" vote was received from a most enthusiastic assembly.
Your gifts are needed to make this opportunity of a lifetime a reality!
Consider making a gift today, and make a difference in the life of a youth or family as they experience Christ's love in community and creation at NeSoDak.
---
View The Shoreline
---
This is your invitation!
Please consider a generous three-year pledge or one-time gift in support of the Shoreline campaign. A gift of $1,500 will purchase one foot of shoreline. All gifts, greater or smaller are most welcome.
All donors making gifts of $1,000 or more will be recognized as "Beach Club" members.

---
Campaign Information