Chef Nights
Chef Nights at Joy Ranch are a unique and fun way to visit the facility while supporting our mission of creating a space for people of all ages and abilities to experience Christ's love in community and creation.
---
Bring your friends, family or business associates for a social setting with delicious food and beautiful scenery! Chef Night features an upscale three course meal all prepared by a different Guest Chef per event. 
General Information:
Tickets - $30.00
Dinner is served at 6:30pm and reservations are required.  
Please call (605) 886-4622 or email morgan@losd.org to make your reservations today!
2018/2019 Dates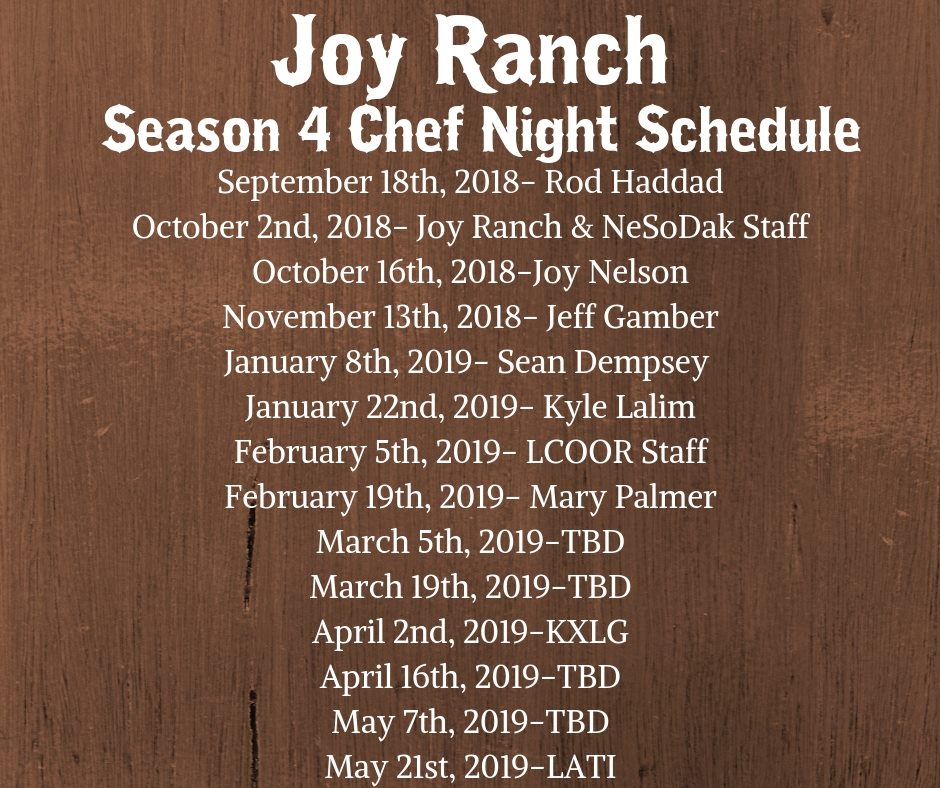 ---
Information and Downloads: