Lutherans Outdoors in South Dakota welcomes all to explore and experience Christ's love in community and creation.
---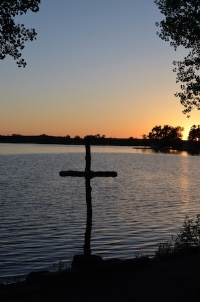 I am not Lutheran, can I spend time at Lutherans Outdoors Camps?
Absolutely! When we say all are welcome, we mean it.
While our Lutheran roots are deep and many of our campers and groups come from the Lutheran congregations around the state, many people are not Lutheran, and that is wonderful. Our call to ministry reaches far beyond denominations or differing faith ideas.
While many come to camp to experience summer camp focused on a Lutheran Bible Study theme, Lutherans Outdoors is open to all. Three of our sites are open year-round and invite you to come with your ideas for how you will experience faith at our sites. We can even host your camp for a week in the summer!
Our focus is welcoming all and sharing in grace-filled hospitality.
All Are Welcome!