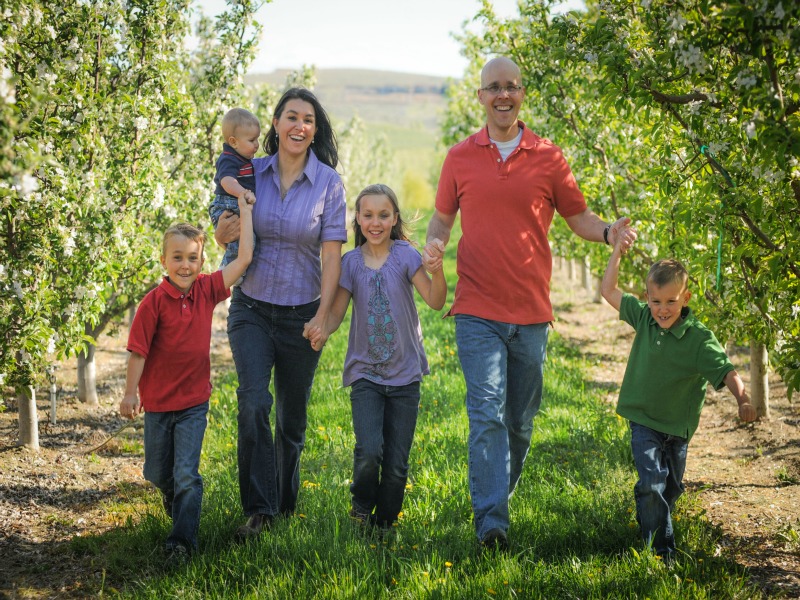 For the past nine summers, Matt has been the Director of YMCA Camp Dudley near Mount Rainier Washington State. It is a summer camp with about 30 seasonal staff and a year round retreat center where he fulfilled the responsibilities of lifeguard, challenge course facilitator, and cook in addition to director tasks. "I've always worked in youth programming, aside from realizing a dream and becoming a zoo keeper. My specialty was big cats along with wolves, and oddly enough, there wasn't much transition from that to working at camp!"
From Matt, "I believe in the power of the camp experience, and it has been a big part of family's life. I met my wonderful wife Wendi at Rainbow Trail Lutheran Camp in 1997 during my second summer on staff. In 2002, we returned there to get married. Wendi graduated from Augustana, and taught students who were deaf and hard of hearing before becoming a full time Mom. We welcomed our daughter Denali in 2004, and have since added three boys. Kai is 8, Kian will turn 6 soon, and Kaedin is 16 months old. They keep us busy, but it is the best kind of busy we can imagine.
Joining the team as Director of Outlaw Ranch is an exciting opportunity for my family and me and we look forward to beginning our new adventure."
Welcome to LOSD, Matt and family!